Private Lessons
Our instructors are highly skilled and dedicated to ensuring the best possible experience for you. They will tailor each lesson to your needs and learning style.
Private lessons are $25 per hour with a 1 hour minimum.
What are you waiting for?
Contact us today!
Catherine aka Crochet Queen!
Catherine is our go to gal for all of your crochet needs! She's been crocheting since she was just 10 years old. Her skills were passed down from her Irish grandmother. Don't let her fool you though, she's a great knitter too! She is our resident crochet instructor and will have you up and crocheting in no time. She teaches beginning crochet, advanced crochet, beginning knitting, and private lessons.
When's she's not crocheting you'll find her gardening and sipping green tea.
You can also find her here @vahondesigns on Instagram!
vachondesigns on Ravelry!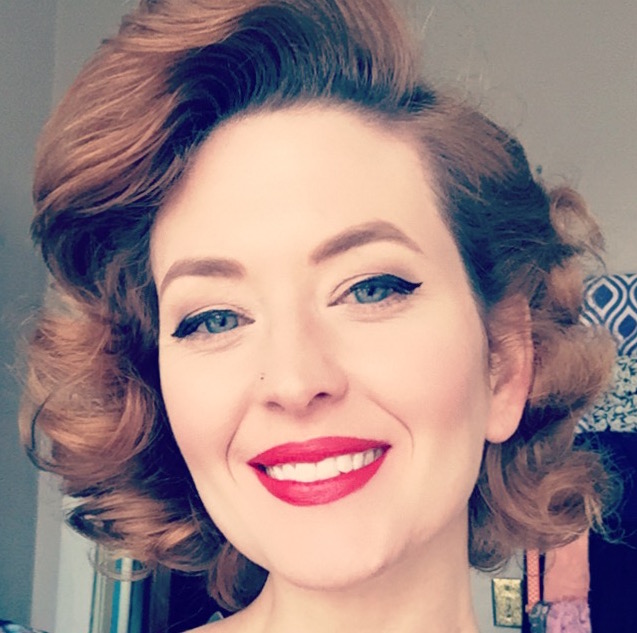 Rachael aka Miss Retro Rachael
Rachael has been knitting for over 15 years. She's been part of the Yarn Shop team off and on but is now there regularly. She specializes in shawl knitting, chart reading, lace knitting, and is an expert knitting mistake problem solver extraordinare! She's pattern designer who loves the vintage aesthetic. She teaches beginning knitting, shawl and lace, socks, and private lessons.
When she's not knitting you will find her sewing vintage reproduction garments.
You can also find her here @ www.missretrorachael.com
@missretrorachael on Instagram!
(PS She loves cookies…)
Jessika learned to knit from a class held at her local library in 2004 and she's been hooked ever since. She has a degree in Art History and Fiber arts from the Kansas City Art Institute. You can find her in the shop on most Sundays and she loves how the Yarn Shop allows her to stay connected to the fiber community and to teach others. She's an expert knitter and specializes in beginning knitting, pattern decoding, and helping students construct their dream project. When she's not knitting, you'll find her sewing knitting accessories or spinning yarn.
You can also find her here
@collectiveindividualknits on Instagram!
collectiveindiv on Ravelry!



Payment is due at the end of the lesson payable to the instructor.
Payments may be made in cash or through PayPal. No Checks.

Please Cancel 48 hours in advance so the instructor may book a new lesson with another student.

If unable to hold the lesson due to bad weather conditions, the lesson will be rescheduled.
Private knitting and crochet lessons are available at the time and discretion of the instructors.
Fill out the form below and an instructor will be in touch soon to discuss what you're looking for and to set up a time that works for you!